Brad Mandell, Leesburg, VA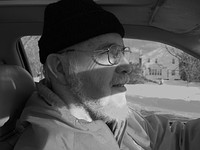 Winter 2009
My Information
My WikiSpot Work Efforts

I have spent substantial time over the last few years helping to start, restart and develop infrastructure and content for a number of WikiSpot wikis as well as ones that started on WikiSpot and now are self-standing. In addition to this list, there are smaller changes I helped with in a number of other WikiSpot sites.


See my About Page for some background information on me.


See my BufWiki Page for my work othe Buffalo Wiki Guide.


See my SyrWiki Page for my work on the Syracuse, NY Wiki .


See my Ithaca Page for my work on the Ithaca, NY Wiki.


See my Pawtuket Page for my work on the Pawtucket RI Wiki.


See my Baton Rouge Page for my work on the Baton Rouge LA Wiki.


See my Fredericksburg Page for my work on the Fredericksburg VA Wiki, the wiki I started for my children and grandchildren in King George VA.

See my Fairhaven High School Page for my work on the Fairhaven High School Community Project] for my alma-mater in Fairhaven, MA. I thought that a school-related wiki would be a better portal for Alumni and memories. See also Infrastructure Projects below.

See my RocWiki Page for RocWiki the Rochester, NY community site where I was formerly an Addicted contributor.

In August 2010 we made a move from Webster NY to Leesburg, VA for medical care and to be closer to our children and grandchildren during my terminal illness I had to bid farewell to most editing then. But I do stop by for occasional contributions.
April 2, 2011

My metastatic melanoma spread from my spine and ribs to my liver and every one of my bones.

I enrolled in a compassionate use treatment with Ipilimumab at the Virginia Cancer Specialists

I had my fourth infusion on Jan 11th 2011 and now wait to see what my immune system does to the cancer. So far there is no evidence that the treatment has had any positive impact. Since ten I ae lost oer 50 lbs, lost use of my tongue, and ae to eat ia a Feeding Tube. My time is now counted in weeks.


| | |
| --- | --- |
| | During my time on WikiSpot and other Wikis I have developed some useful infrastructure and content that may be of help to other Wiki Developers, I will try to document some of them here: |
Other Wikis I Assist

BradMandell's Statistics

| | | | | | |
| --- | --- | --- | --- | --- | --- |
| Edits | Pages Created | Files Contributed | First Edit Date | Last Edit | Last Page Edited |
| 44 | 4 | 1 | 2008-11-02 06:02:36 | 2011-04-02 15:11:52 | Users/BradMandell |

Comments:

Note: You must be logged in to add comments



---
2008-11-28 22:29:49 Thanks for your support, Brad. And congrats on passing the 200 mark! —NancySmyth
---
2008-12-16 02:22:23 Brad! Welcome back. I hope you are well. —DavidMonroe
---
2011-05-29 21:18:40 For those who did not know, Brad passed away on May 11th in West Virginia. —PeteB